Electric heating sandwich pot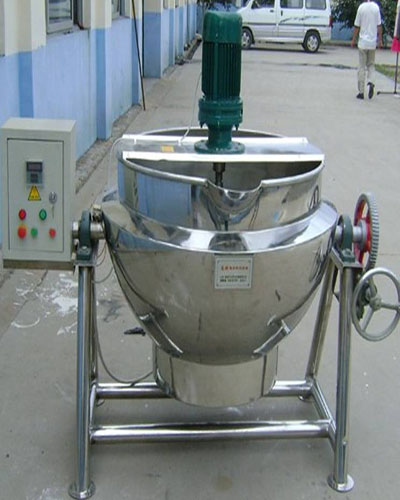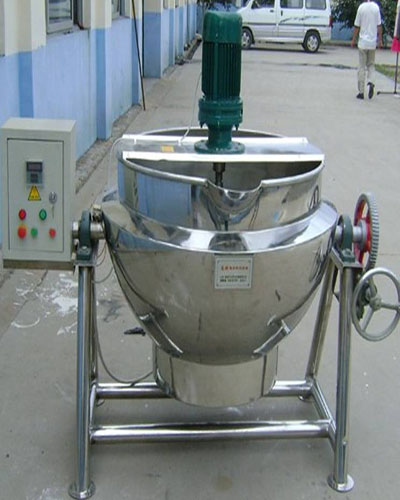 Electric heating sandwich pot
First, the electrical heating pot sandwich Overview:
Electric heating sandwich pot by pot body and leg components. Pot body is a double structure composed of inner and outer form of the hemispherical pot holder consisting of a straight edge, electric heating sandwich pot, also known as thermal oil sandwich pot, it is very easy to use, simply through the power can be used, it does not require a boiler or additional equipment such as gas stove, very easy to use. Electric heating sandwich pot heat to electricity, oil heating by way of mezzanine built electric rods, thermocouple and thermal oil (self-made), the maximum can reach 320 degrees, electronic control box control, internal equipped with automatic temperature control system. Electric heating sandwich pot having a heating area, high thermal efficiency, uniform heating, the liquid material boiling time is short, easy to control the heating temperature, good looks, easy to install, easy to operate, safe and reliable. Widely used in various types of food processing, but also for a large restaurant or canteen soup, cook, stew, porridge like food processing to improve quality, reduce time, improve the working conditions of good equipment.
Second, the use of electric heating sandwich pot:
Sandwich pot can be used for cooking, porridge, boiled bamboo shoots, broth, water heating, cooking, sugar, chemical glue, cooking, boil the oil, fry fillings (lotus seed paste, moon cake stuffing, green bean paste, red bean paste etc.), cakes, drinks, preserves, halogen products (such as Luya neck, hair products, duck feet, chicken feet, chicken wings, pig ears, tofu, meat, etc.), jam (eg: bean paste, sweet sauce, peanut butter, chili sauce, beef sauce, etc.), wine and other food and pharmaceutical industries (herbs and baked) with household chemicals and other industries.
Pastry Applications: frying process (heating temperature precise, adjustable).
Beverage Application: can be composed of sugar system: that is, from gouache mixing pump, sandwich pot, double filters, ultra high temperature sterilization unit Chenghua sugar system. Tea can also be used to leach precooked and other materials, heating and mixing.
The application preserves: preserves can be used in pre-cooking (off bitter), sugar boiling process.
Sauce products Application: Blending, sterilization process a variety of bean paste sauce, sweet sauce, peanut sauce, chili sauce, beef sauce.
Third, electric heating sandwich pot features:
1, no boiler, heating slower, can be achieved without pressure heating, the heating temperature can reach over 260 degrees;
2, electric heating sandwich pot is heated by electric heating rods HTF, HTF and then thermally conductive material to be heated;
3, electric heating sandwich pot safe and easy to operate, wide application;
4, equipped with automatic climate control system, the material has a vertical manner or select tilting and stirring means;
5, sandwich pot material: stainless steel and carbon steel pot sandwich sandwich pot, the latter than the former low cost, both inside and outside the former pot and feet are made of 304 or 316L stainless steel materials (in line with national sanitary standards); the latter only in the pot 304 or 316L stainless steel, other parts are steel (health may be less demanding). .
Fourth, electric heating conducting oil pan sandwich Technical parameters:
Nominal volume

50

100

200

300

400

500

600

800

1000

Diameter (mm)

Φ600

Φ700

Φ800

Φ900

Φ1000

Φ1100

Φ1200

Φ1300

Φ1400

Deep pot (mm)

400

450

530

630

680

730

780

830

900

Heat transfer area (m2)

0.45

0.58

1.12

1.42

1.75

2

2.3

3.2

3.9

Electric power (kw)

9

9

15

18

18

24

24

27

30

HTF volume (L)

30

36

45

60

70

80

100

200

250

Working pressure

≤0.09Mpa (can be adjusted based on customer usage)

Stirring speed

36 r / min (can be adjusted based on customer usage)

Mixing power (kw)

0.55

0.55

0.75

1.1

1.1

1.5

1.5

2.2

2.2